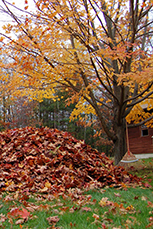 The next loose leaf pick up will be (weather permitting) January 1st or 2nd. As always please do not block the storm drains, and keep any sticks, branches, or piles of pine straw separate as mixed waste can not be picked up.
The following pick up will be scheduled later in the month.
Please contact Town Hall at 252-586-2709 with any questions.